Mental Health Training is one of the UK's leading experts in this complex field of psychology, psychiatry and abnormal behaviour. This unique evidence-based workshop offers a clearer understanding of the science and supports individuals and teams to better-understand the challenges and delivering more effective treatments / solutions. 
Hoarding is a complex human behaviour that has been misunderstood for many years. Now formalised as a diagnosis, the behaviour still remains complex and challenging. Hoarding is the consequence of a range of psychological, psychiatric and neurological presentations and is sometimes, albeit rarely a symptom of OCD.
New evidence confirms the neurological basis of many individuals presenting with hoarding behaviours. Added to this, diogenes syndrome, schizophrenia, complex dementia / organic / neurological syndromes and abnormal psychological processes complicate the aetiology of hoarding.
The workshop supports social care, social housing, emergency services, environmental health, charities, community mental health teams and primary / secondary care practitioners with better knowledge and range of skills to motivate, support and treat individuals that hoard with greater insight and efficiency. This workshop offers an in-depth overview of hoarding behaviours and self neglect in general. It also supports individuals and organisations involved in the management of individuals that present with hoarding by offering solutions and treatment models.
This workshop includes:
Overview of the behavioural psychology and psychiatry of hoarding;
The neurology of hoarding behaviours and its relationship with mental disorder;
The psychology and psychiatry of Self Neglect – a clearer understanding of this complex area of human behaviour;
Recognising a potential wide-range of psychiatric /mental health presentations that may be causal to the hoarding behaviour;
Improved risk assessments;
The treatment model;
Human Rights & Capacity legislation in relation to Hoarding Behaviours;
The GP, Primary Care & The NICE Guidelines? How can you signpost and support individuals through this process.
Safeguarding advice and policy development;
Why interventions often fail, or are counterproductive - Understanding Reactance Theory & Cognitive Dissonance and how these theories impact on well-meaning interventions.
Motivational Interviewing Interventions. How to work with people that hoard – general case management;
Multi-Agency management and communicating with other agencies;
Hoarding from the perspective of Environmental health & Possible Legal Remedies including The Public Health Act and other legislation relevant to the management of hoarding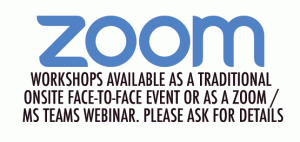 A PDF outline for this training can be downloaded here. Hoarding Behaviours outline 2017
An overview of a typical training day agenda / schedule can be viewed here: Hoarding Behaviour workshop – Overviews & Agenda