This workshop is designed to help to support key staff to better-understand the principles and benefits of Motivational Interviewing and learn to apply its techniques in an informal, yet potentially therapeutic setting. We offer bespoke motivational training which is designed to meet your organisational needs. Please speak to our team if you have a specific need to training need / challenge to address.
This training supports participants to develop and maintain motivational, interactional and psychotherapeutic skills that are instrumental in the promotion of healthy behaviours, positive decision-making and reduction of aversive behaviours that detrimentally affect well-being and life opportunities.It teaches effective communication styles dedicated to motivation and support of 'healthy change' within individuals, regardless of the actual 'unhealthy behaviour'.
Motivational Interviewing (MI) is a directive client-centred counselling style for eliciting and affecting behavioural change by helping clients explore and resolve ambivalence. MI provides a solution-focussed intervention which is dedicated to helping individuals choose healthier lifestyles. It assists people to assess their own readiness to change and to commence that process. The workshop teaches key workers, care staff and general public-facing support workers to support their clients to break down their psychological ambivalence and psychological ego defences; to recognise and verbalise their problems, to increase motivation to search for and identify ways to change, and then to begin and maintain with that strategy.
Delegates will learn to take the centre ground between listener, guide and instructor to use collaborative, evocative, supportive exploration whilst supporting the client's autonomy. There will be a teaching focus on the application of open-ended questions that elicit conversations that focus on the consequences of making changes, or not making changes. Whilst learning to identify and reinforce change-talk. It is hoped that delegates will leave with a fresh, new approach for working with resistant service users and will be energised to help individuals become motivated to adopt a healthy lifestyle.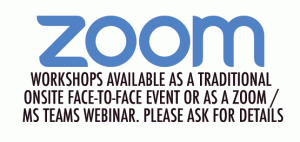 A pdf overview of this training can be downloaded here: Motivational Interviewing Workshops