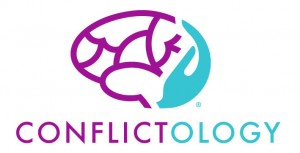 You can download an overview of this training here. This is the best place to start: Managing difficult situations and conflict management training
This training is designed to support staff to better-manage difficult and hostile / challenging situations with effective communication styles that help to reduce conflict escalation and improve service-user / service-provider interactions. It can support the various learning needs of staff, including those working with vulnerable service users and patients in supported environments and those who may be exposed to challenging / hostile service-users in other areas of social care / local authority work.
Supporting individuals vulnerable to cognitive, emotional and behavioural dysregulation can be difficult at times. But relationships and challenging situations can be improved with a clearer understanding of abnormal psychology, personality disorder and certain disorders recognised in psychiatry. This workshop should improve both client and staff safety and help develop safer / more psychologically-informed working environments through a better understanding of client / service-user sensitivities and potentially inappropriate responses to hostile behaviours.
Emotionally sensitive individuals are often vulnerable to misinterpreting others' thoughts, feelings and intentions. Emotions and behaviours commonly become dysregulated when such service-users are exposed to what they perceive as shame, rejection, invalidation and / or abandonment cues.
This event represents a commitment to help staff make sense of such client cognitions, emotions and behavioural responses within different contexts. It offers a range of evidence-based strategies that are effective in de-escalating hostility and improving inter-personal communications. This workshop also helps to develop an appreciation of the importance of effective team work and staff support when working with the challenges of clients indicated for certain psychopathology.
The training will also focus on improved risk management. It will incorporate the HCR-20 risk assessment tool to help fine-tune staffs' awareness of risk and when to escalate their concerns to management. Dynamic risk assessments will also be addressed to improve staffs' overview of situational hazards that may be identified in certain situations and service-user profiles.
Expected Outcomes.
Delegates will learn about the following key areas / develop the following skills:
The psychology of conflict and difficult service user behaviours
Understanding Personality Disorder and behaviours commonly associated with emotional and behavioural dysregulation – particularly the psychology of Invalidation and 'splitting' defences (why some service users quickly become hostile and dysregulated);
Learning to put behaviours into a 'disorder' context and managing challenging interactions with increased insight and skills;
How to improve pre-visit risk assessments incorporating the HCR-20;
Develop a range of evidence-based de-escalation and conflict management skills;
Learn to take control of difficult situations and de-escalating conflict and hostile behaviours in the most effective and safe way;
Assertiveness and maximising outcomes in your interests;
Improve knowledge of situational risk-factors of increased risks to improve personal safety;
Improved knowledge of body language and micro gestures to improve risk awareness and insights to client / service-user psychology and identify emotional states;
This training is delivered by a psychology / psychiatry qualified consultant and free post-training support is available on an informal basis.
All training is tailored to clients' business area and risk profile. We can tailor training events to address safety in the following sectors:
Local government work. Including visiting officers, frontline reception staff, revenues and benefits, environmental health, civil enforcement, housing, homelessness, social care and social services, parks and ranging, civil construction and engineering;
Social housing activities;
Homelessness;
Probation and law enforcement;
Psychiatric and mental health work;
Charity work.
Further education settings.
Forensic mental health settings / client groups.
We offer a range of workshops, all bespoke-designed to satisfy the health and safety needs of organisations that have public-facing or lone-working staff that may be exposed to threatening or dangerous behaviours from its client / service users. Our trainer has specialised in this area of health and safety risk for many years and offers consultancy to a wide range of organisations and potential risk-attracting work. The workshop considers all areas of risk from substance induced behaviour to forensic mental health and psychopathology. it addresses the following issues:
Pre-visit risk assessments with a focus on the HCR-20 risk assessment tool;
Instrumental crime and reactionary hostility;
Psychopathy, personality disorder and the relationship with violence;
The signs, symptoms and triggers of violence – from the perspective of healthy individuals and forensic mental health;
Increased insight to risk including dynamic risk assessments and body language indicators;
Understanding domestic violence;
Increased insight to stalking behaviours, harassment and sex crime;
Conflict management training;
Environmental awareness and improving lone-working practices;
Reporting and escalating for safety.
This training will support staff in all areas and shifts of work. It uses appropriate content and draws its content from the very latest academic material and empirical science – delivered at a layman's level that is accessible and motivating.
The following course outlines are available to download as pdfs. Courses are tailored to the social housing, local government, NHS, Charity work or social care.
Conflict Management Workshops – Customer Services Settings
managing-conflict-and-hazardous-situations-in-social-housing
Civil Enforcement – Conflict Management