This workshop provides a dedicated focus on the mental health and psychiatric presentations first recognised in childhood and adolescence. The assumption that adult psychopathology first presents from 18 years onwards is wholly incorrect. Whilst there are cognitive, behavioural, psychological and developmental disorders that maintain specific associations with childhood, it is reasonable to consider that much of the mental disability associated with adulthood can be first recognised in the younger person (particularly with hindsight), and may even have its foundations in childhood attachment problems and experienced adversity.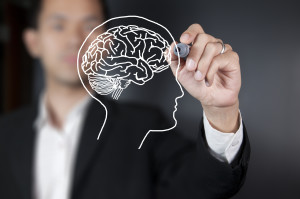 Formally identifying and recognising childhood and adolescence psychopathology can be challenging. Hormonal and brain maturation factors complicate the diagnostic process and this may result in a watch-and-wait scenario, particularly when a presentation may be prodromal to a condition more commonly associated with adult mental health. This workshop aims to address these factors and to equip participants with clearer insights and diagnostic tools.
Maladaptive psychological processes will also be addressed to support participants in their ability to better understand and support the younger person. Participants will receive a diagnostic workbook and post training support is available.
Childhood and adolescent psychiatric disorder as identified in both ICD-10 and DSM 5 (IV) is the key feature of this training event. The following presentations are explored through the diagnostic criteria, the behavioural symptoms and functional and social consequences.
Key features of the workshop:
F7 – learning Disability and intellectual impairments;
F8 – pervasive developmental disorders (Autistic spectrum typical);
F9 – behavioural and emotional disorders with onset usually occurring in childhood and adolescence, including: self-harm and self-injurious behaviours, attachment disorders, hyperkinetic disorders (ADHD typical), oppositional defiant and conduct disorders, separation anxiety, phobias, social anxiety, Tic disorders, stereotyped movement disorders, abnormalities of speech.
Psychiatric disorder associated with adulthood is reviewed in the context of its presentation in adolescence. This may include:
Mood disorders including depression and bipolar disorder;
Anxiety;
Psychosis and schizophrenia;
Substance misuse and its relationship with mental well-being;
Eating disorders;
Childhood obsessive-compulsive disorder and PANDAS;
Emerging personality disorders and non-suicide self-injury;