We provide risk assessment and safeguarding / risk management training and consultancy to all areas of the NHS, including CMHT crisis teams, the social work / social care and the supported living sector. We also work with national charities, schools, the education sector and adult / children's social care.
We also offer a dedicated Positive Risk Management workshop to support crisis teams in the support work and stratification of risk.
It's essential for all care providers and organisations to manage the safety of service users, patients, staff members and the general public. Lack of knowledge, lack of appropriate resources, poor training and systems errors (or absence of a system) are significant contributors to risk.
There are clear processes required in the pursuit of good risk management and avoid 'Failure Domains'. Failure domains include:-
Lack of knowledge of risk (staff training);
Improper communications;
Unsafe supervision;
Lack of up-to-date information;
System flaws (or no system at all);
Organisational failures (staff changes, staff training, cut-backs in services).
Assessment and management of psychiatric risk is a critically important matter! Failure domains represent organisational breaches of duty of care and basic health and safety.
We can help you fulfil organisational responsibilities, knowledge, develop risk stratifications and management protocols and implement interventions that can help the patient / service reduce their own vulnerabilities. We can provide systems, training and consultancy that ensures organisations who support or care for individuals with mental ill health or psychological problems, satisfy their responsibilities under safeguarding legislation and Art 2 Right to Life / duty of care safeguarding obligations. More importantly, provide a safe and responsive environment for vulnerable patients and service users.
Our training and consultancy supports organisations to minimise failure domains to minimise unforeseen and uncontrollable incidents. It provides research theory to improve staff knowledge of risk which may improve communications between the service and the service users to aid the process of risk assessment.
It also considers the necessary conversations with both service-user and services-providers that may improve the risk assessment process and thereby encourage positive risk taking or the escalation of tighter controls. It will focus on suicide and self-harm factors and provide a clear understanding of the complex risk factors associated with personality disorder psychopathology, complex mood disorder and anxiety-related crisis.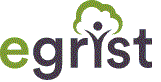 Wherever possible we recommend GRiST – Galatean Risk and Safety Safety Technology and offer training to integrate this excellent system into your risk management work.
This training has a number of bespoke-designed solutions, please contact us directly for more information.