The UK's leading personality disorder training providers. All training is bespoke-designed to meet your organisation's exact needs. Tailored workshops for NHS Primary & Secondary Care, Charities, Advocacy Support, Housing & Forensic Mental Health Services.
This is one of the most complex areas of general psychiatry and mental health. Training in this subject should only be provided by qualified and experienced professionals. We offer a unique event that offers evidence-based content delivered by experts in this field.
Personality Disorders (PD) are best understood as unusual or extreme personality types that present with complex cognitive, emotional and behavioural vulnerabilities resulting in suffering to the individual and a profound hindrance to interpersonal functioning. This workshop supports individuals and organisations to better-understand, support and manage the often maladaptive and self-destructive behaviours of individuals indicated for personality disorder and to manage any potential crisis or challenging behaviours with greater clarity and resilience. As will all our training, this is delivered in a non-stigmatising format.
The workshop is delivered by a psychiatry-qualified expert and can be adapted to the many different needs of organisations; from primary / secondary healthcare to key working support and housing.
This workshop is designed to help staff better-understand the psychopathology of personality disorder and to improve interactions and the management of potential risks with greater insight and efficacy.
This training offers a key focus on Borderline Personality Disorder (BPD), but the full spectrum of personality disorders can be discussed to improve knowledge and to help staff put behaviours into a context. PD (particularly BPD) may be defined by its characteristic patterns in disturbed cognitions, experiencing and expressing of motions and relating to others in general. Personality Disorder Psychiatry is a complex study area and presents academic and clinical challenges to the professional and the layman alike.
This workshop offers an accessible understanding of personality disorder pathology and its inherent challenges and risks. This workshop should improve client safety and staff interactions through a better understanding of client sensitivities, typical clinical traps and potential risk scenarios.
This event represents a commitment to help staff make sense of client reactions and responses within different contexts, to develop effective communication skills and to recognise the importance of managing risk and effective team work when working with clients indicated for personality disorder.
This training workshop will furnish delegates with a more comprehensive understanding of personality disorder psychiatry, the common risks and challenges and the general science of mental illness. It aims to support staff in their abilities to pre-empt, characterise and support this complex client / patient group.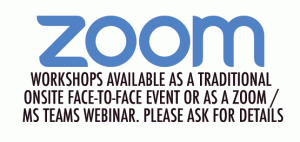 Here's an example overview of a typical training workshop:
1 - A clear focus on the diagnostic criteria and psychiatric field of personality disorder;
2 - A detailed focus on the psychopathology of the EUPD / Borderline patient with a key focus on the complex defence mechanisms associated with these disorders and common challenges for both patient and service provider;
3 - Forensic mental health risk factors;
4 - A clear understanding of attachment disorders, childhood neglect and abuse pathology and its relationship with externalising emotion-disorders;
5 - A clearer understanding of the pathology of self-harm and para-suicidality and the crisis of self-injurious behaviours in general;
6 - Working with individuals indicated for personality disorder, managing emotional conflict and improving outcomes for all;
7 - A focus on the risk-factors and risk management;
8 - A focus on substance misuse in the context of personality disorder and supporting vulnerable people through the NICE Guidelines / Dual Diagnosis service;
9- The co-occurring mental health and physical health presentations associated with personality disorder;
10 - Improving interaction skills and putting behaviours into a clear context;
11 - Psychological interventions – Dialectical Behavioural Therapy, Metallisation Based Therapy principles and amended CBT based principles.
12 - One day or longer workshops available. 15 participants per event.
13 - Delivered by a Psychiatry-qualified consultant.
Mental Health Training is one of the UK's leading experts in Personality Disorder Psychiatry. A pdf overview of this training can be downloaded here:  Personality Disorder Training 2017
We have also developed an alternative course that may be a better-fit for some clients. A pdf overview of this training can be downloaded here:  Working with Emotionally Vulnerable Clients and Service Users Training 2018