This is a unique training event dedicated to the social housing sector. It considers a wide range of issues that challenge organisations and the safety of vulnerable tenancies. Self harm and suicide; issues relating to antisocial behaviour; factors associated with complex and enduring mental illness; personality disorder pathology and a range of abnormal psychology issues are central to this training.
This is not just another 'mental health awareness' workshop. We are confident that the modules in this training are exactly what your organisation and staff need. We are also aware that other training providers are unable to offer this advance and highly qualified workshop despite their assurances:
This workshop is dedicated to the social housing sector. It is highly researched, evidence-based training that is unlike anything else available in the UK. We have worked with hundreds of housing providers over the years and have developed this training as a consequence of understanding your organisational training needs in great detail.
This training is delivered by highly qualified experts in the field of psychiatry. Our organisation supports housing providers, NHS trusts and social workers / social care staff. As a consequence we know the challenges that each organisation faces and how to integrate solutions that fit the needs of all.
 Mental Disorder & Antisocial Behaviour:
Much of the behaviour that challenges organisations, particular social housing providers may be the indications of psychiatric, neurological and abnormal psychological / personality disordered diagnosis. Whilst it is totally inappropriate to 'medicalise' antisocial behaviour, rule breaking, emotional reactivity, care seeking behaviours, denial of responsibility and projection of blame onto others, delinquent peer group involvement, polysubstance misuse, deception, interpersonal cruelty and violence; such behaviours are identified within general psychiatry and appropriate strategies are in place for recognition, managed interactions and potential interventions. This training focuses on the pathology of personality disorder, organic personality disorder and general antisocial behaviour. It aims to equip public-facing staff with a set of skills and knowledge to improve the outcome of interactions with individuals presenting challenging behaviour and /or mental health difficulties and to improve management of difficult situations in individuals by putting behaviours into a psychiatric context. This training also studies a number of very serious assaults by individuals with mental health difficulties in both social housing and local government settings. Whilst we aim to de-stigmatise the association of mental illness and violence, there are very important lessons to be learnt.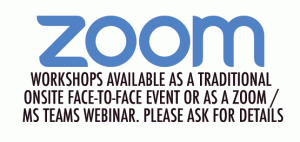 The key areas of the Antisocial Behaviour training include:
Recognising a psychiatric context to antisocial behaviour and difficult people;
A firm understanding of the routes and causes of antisocial personality disorder and the childhood / adolescent variants to improve communications skills, personal safety and safety management;
A unique and dedicated focus on the causes and triggers of violence by those with personality pathology;
Dynamic risk assessment practices to improve safety management through key understanding of situational and behavioural dangers;
An understanding of group dynamics and its relationship with pathological behaviour;
The psychology and problems associated with mental health difficulties in relation to paranoia, factitious disorders, borderline PD and self-injurious behaviour;
Key defusing skills dedicated to managing those with psychopathologies;
Body-language training to improve safety management and interaction skills;
An understanding of psychosis and delusional behaviour and any inherent dangers.
10 Key learning objectives:
1 - Recognise and understanding mental disorder in social housing tenancies and recognising the consequences of different psychiatric disorders on tenant wellbeing, including self-neglect, behaviours associated with depression and anxiety, behaviours associated with severe and enduring mental disorder including psychosis, antisocial behaviours and substance misuse. The training also focuses on behaviours that are NOT associated with mental disorder;
2 - Understand complex issues surround Personality Disorder and improve communications / appropriate relationships between tenants and your organisation / staff;
3 - Understand the complex issues surrounding self-harm and suicide and develop appropriate assessments, responses and strategies;
4 - Understand the responsibilities and limitations of the local Community Mental Health Teams and now how improve engagements and responses;
5 - Understand how to support and signpost vulnerable tenants into the healthcare system more effectively, including dual diagnosis / illicit substance-misusing tenants;
6 - Understand best practice in motivating tenants to engage with your support and expectations and how to minimise poor engagement and unhealthy behaviours;
7 - Manage conflict more effectively withtechniques dedicated to tenants with emotional/ behavioural disorders and antisocial behaviours;
8- Understand and manage behavioursassociated with hoarding and self neglect;
9 - Know when to challenge behaviours and non-compliance that is unrelated to mental disorder;
10 - Improve risk assessments and risk management protocols for lone working staff and improve staff safety through an increased knowledge of forensic mental health risk;
One day or two day course formats available. All training is delivered on your premises.
Mental Health Training is one of the UK's leading experts in this complex field of psychology. A pdf overview of this training can be downloaded here:  Mental Health Training – Social Housing (advanced)