The workshop views domestic violence from the psychological / psychiatric perspective. For that reason it is different to other domestic violence training delivered by other organisations. Domestic violence is a pattern of manipulation, of fear, of coercive control that is maintained through the use of multiple abusive behaviours such as physical abuse, psychological abuse, emotional abuse and stalking behaviours. Both perpetrator and some victims are better-understood when viewed from particular psychological / psychiatric perspectives; whilst the outcome may be the same, support staff may be better-equipped to support both parties as a consequence of this training.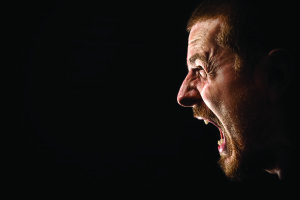 Delegates will learn about the associated personality disorders in order to better-understand the triggers of violent behaviour and the emotional vulnerabilities of some victims. This training will be supported by the latest research, copies of which will be made available on the day.
There will be a key focus on the common risk factors and indicators that typically present within a domestic violence situation and a focus on the CADDA (and other) risk assessment principles. Like all our training, this workshop will be delivered in a respectful and appropriate environment that meets the needs of the delegates.
Key features of the workshop
To raise participants' awareness of Domestic Violence and provide a set of definitions of, and statistics in relation to, Domestic Violence;
A detailed study into the psychology and psychiatry of domestic violence, associated personality disorders and potential psychopathology of the offender and victim;
A detailed study of risk assessment / management procedures;
A detailed focus on the very latest psychological research;
Provide a respectful and appropriate environment that meets the needs of the delegates';
To examine the impact of Domestic Violence on children – particularly the psychological damage on children that witness DV;
To raise participants' ability to identify Domestic Violence and ways to support, counsel and signpost victims;
Provide information on raising the issue of Domestic Violence with victims;
A detailed look at the legal remedies that address domestic violence;
Legal remedies for the non-lawyer (level 2 course);