Do you need to train key staff within your organisation to support and advocate for colleagues with potential stress-related, mental ill health? Are you an individual looking to develop knowledge and skills to better-support individuals vulnerable to mental ill health? This is a highly qualified training workshop delivered by professional experts. 
Mental Health First Aid Champion training. Delivered by highly-qualified experts.
This is a highly-qualified training workshop which is professional version of the Mental Health First Aid concept. It is delivered by Psychiatry / Psychology-qualified professionals rather than non-qualified individuals who have undertaken the short MHFA train-the-trainer workshop.  Highly qualified teaching, often cheaper than any other amateur-facilitated workshop;
The training offers an improved understanding of the psychology and biology of mental illness and the common precipitants to mental disorder. The training offers a a key focus on Stress-related psychology / biology and considers how mental illness presents in a range of diagnoses including Major Depression; Bipolar Disorders; Anxiety-related Disorders including OCD, Panic Disorder & Agoraphobia; Chronic Psychosis & Schizophrenia; Personality Disorders; Dementia-related Syndromes; Mental Disorder associated with Substance Misuse.
The training improves participant's understanding stress and its relationship with mental health. Delegates are supported to identify the common causes of stress and provided practical strategies to help vulnerable people make changes designed to reduce stress related cognitions and behaviours.
Participants will develop a clearer understanding of the experience of mental disorder from the perspective or service users to improve support outcomes. Participants will develop an improved ability interact appropriately, potentially counsel , develop advocacy skills and to know how  and when to signpost to the appropriate services more effectively.
All participants will have access to free post-training telephone support on a flexible basis. We are the only mental health first aid training provider that offers this facility.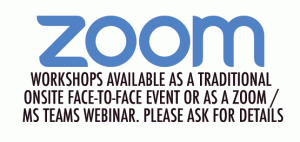 A pdf overview of this training can be downloaded here (this is the best place to start): Mental Health Champion overview
We provide a Stress First Aid course that may also be appropriate to your organisational needs. You can download a course overview of the stress first aid workshop here: Stress First Aid overview